Last updated on September 8th, 2020
Written by @FPL_Jurgen. Follow him on twitter for regular FPL insights!
It is very important to nail your differential picks if you want to do well in FPL this season. These are the players who are really going to boost you up the ranks when they rack up points. In this article, I'm going to be discussing my 3 favourite players who are currently owned by less than 5% of managers, and tell you why they could be great picks in the new season.
Ben Davies – DEF – £5.0m [1.7% ownership]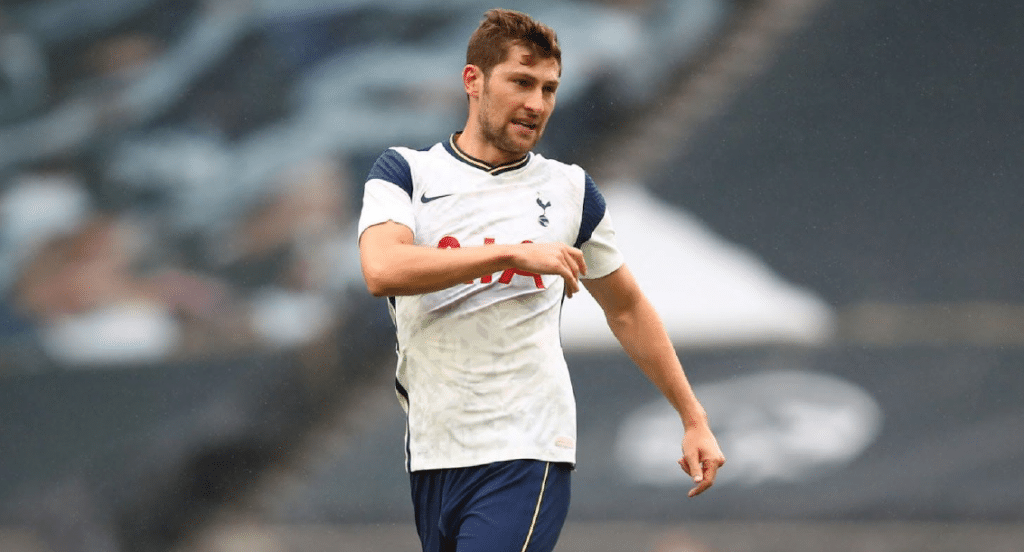 The biggest appeal of Davies for me is how he's playing in a Jose Mourinho defence. Everywhere Mourinho has been in the PL, he's had a very solid defence: 
?  Chelsea 04/05 & 06/07 – Most clean sheets in the league 
? Chelsea – 13/14 & 14/15 – Most Clean sheets in the league 
? Man United – 16/17 & 17/18 – Most Clean sheets in the league 
His PL sides have kept the most clean sheets in 6 of his 7 full PL seasons. His 04/05 Chelsea side also hold the record for the fewest goals ever conceded in a Premier League season. The man is a defensive genius. 
Let's not forget he didn't have a very good squad at United and got the most clean sheets in his first 2 full seasons. He's proven he can coach average defences and I wouldn't be surprised if he did something similar at Spurs. 
Let's talk about Davies: 
He's started 13/13 PL games that he's been available for under Mourinho, showing he's his main man. Although Rose is coming back this season I expect Davies to be Jose's first-choice left-back. I think he'll use the Europa League to play Rose & Sessegnon to tackle their early fixture mayhem. I expect Davies to get a lot of minutes in the PL with the EL being the competition he'll most likely be rested in. 
Although Davies got 0 PL goal involvements last season and is seen as a defensive fullback, his underlying stats from GW30 onwards tell a different story:
9 touches in the opposition box (more than TAA) 

4 attempted assists (more than Tierney)

79 successful final third passes (more than Aurier) 
Not bad for a defensive fullback. He's definitely got potential.
His fixtures are also very appealing. As you can see from the Premier Fantasy Tool fixture difficult rating his only really tough game is United and potentially Burnley: 

Everton (H), Southampton (A), Newcastle (H), West Ham (H), Brighton (H) and West Brom (A) are all games with huge clean sheet potential. 
For £5.0m, he could be an absolute gem⚪️
Reece James – DEF – £5.0m [3.9% ownership]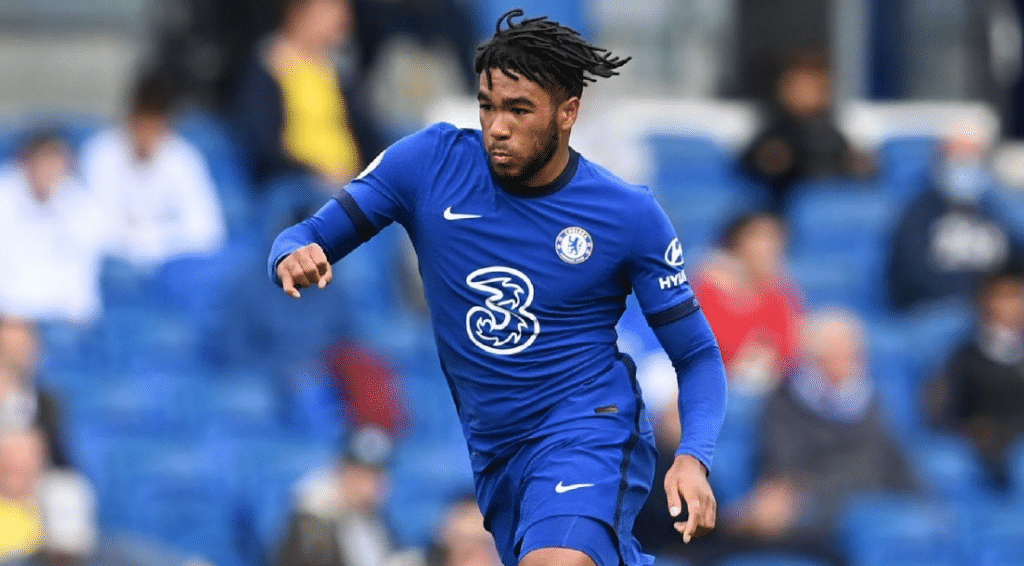 At just 20 years old, Reece James is one of England's many exciting prospects. 2019/20 was his breakthrough season at Chelsea and here's how he featured in the PL:  
16 starts 

8 substitute appearances 

5 matches as an unused sub 

7 matches left out through injury 

2 matches left out with U21's 
?️ He also registered 2 assists 
For a youngster in his breakthrough season, this is incredible, especially considering he has Azpilicueta as competition. 
This very much reminds me of Trent Alexander-Arnold's 17/18 campaign. Here's how Trent featured in the PL that year: 
17 starts 

2 substitute appearances 

16 matches as an unused sub 

3 matches left out of the squad 
?️ Like Reece James, Trent got 2 assists this season. 
The following season Trent Alexander-Arnold made that RB spot at Liverpool his own and broke the record for the most assists by a defender in a season. 
I can see something very similar coming from Reece James. 
Although he's probably not going to reach the heights of TAA from an attacking point of view, I can see him dominating that RB spot at Chelsea and becoming a real force. We know how much Lampard likes to play younger players and I think he's going to be very keen to give James the minutes he needs. 
With Chelsea's reinforcements this summer, there's going to be a lot more opportunities for assists with their increased attacking prowess.    
James in the PL last season:
25 attempted assists 

6 big chances created 

109 crosses 
With more clinical attackers and more game time, you can see that he has the potential to get a lot more attacking returns. 
You can also see from the Premier Fantasy Tool's fixture difficult rating that Chelsea have pretty favourable early fixtures. 

The guys over at Fantasyfootballhub have also used advanced data to help predict which players will score the most points for a certain amount of GW's.
In the first 8 GW's no defender below £6m is predicted to score more points than Reece James (28.16). He also ranks 4th amongst all defenders for most points in that time period.
A great differential option for you to consider?
Diogo Jota – MID –  £6.5m [2.9% ownership]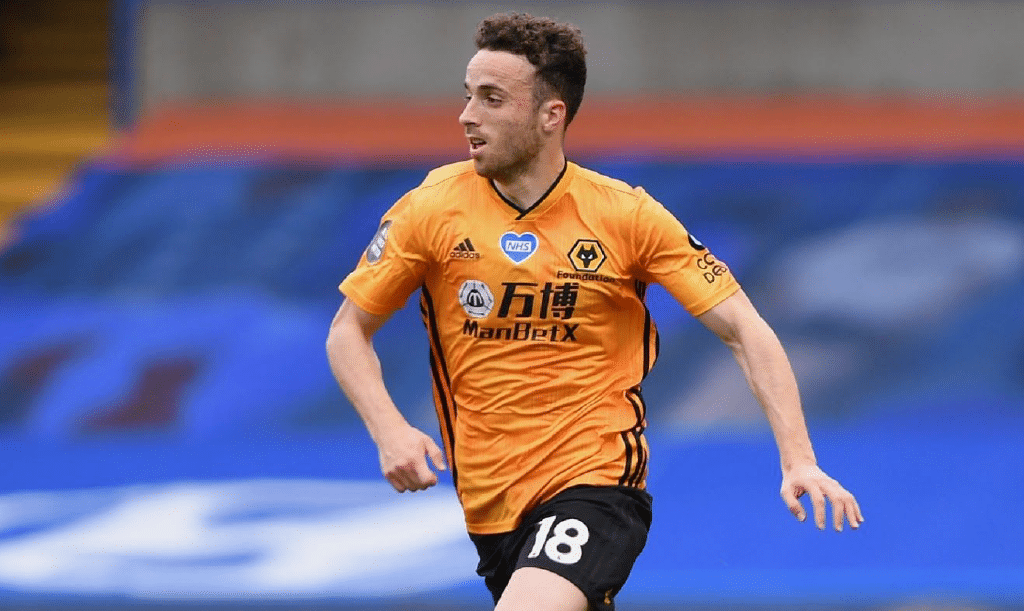 Diogo Jota is a player who I think is being seriously overlooked this year. The fact that he's only owned by 2.9% of managers and Adama Traore, at the same price, is owned by 19.5% is crazy. 
Let's compare the 2 based on last season: 
Jota – started 79.4% of the PL games he was available for 
Traore – started 71% of the PL games he was available 
✅ Jota was more favoured by Nuno, despite having a "poor" season. 
Jota – scored 7 PL goals 
Traore – scored 4 PL goals 
✅ Jota is more of a goalscorer 
Jota – got 3 FPL assists 
Traore – got 9 FPL assists 
❌ Traore is more of a creator 
The most incredible stat is, that if Jota was a midfield last season, like he will be this season, he would've scored around 122 points, only 8 less than Traore. But Traore's season was considered great and Jota's was poor?
He also played fewer minutes than Traore as he was often getting took off early as he wasn't in form. As soon as he gets his confidence back and starts scoring again, he will also get left on for longer in games.
Why I think Jota's points will improve significantly next season: 
Last Season jota massively underperformed his expected goals and assists: 
? Expected goals – 11.54 
⚽️ Actual goals – 7 
? Expected assists – 2.96 
?️ Actual assists – 1 (note: this differs from FPL assists where he registered 3)
This shows he was very unfortunate. 
Something else to note is that Wolves still haven't replaced Matt Doherty which means Traore could be playing RWB more permanently now, strengthening Jota's chance for minutes and his appeal in FPL.  
As seen on the Premier Fantasy tools fixture difficulty ratings, after the first 2 GW's Wolves have a relatively easy run until GW8:

If you can't afford Jiminez, I think Jota is the next best way into an exciting Wolves attack?